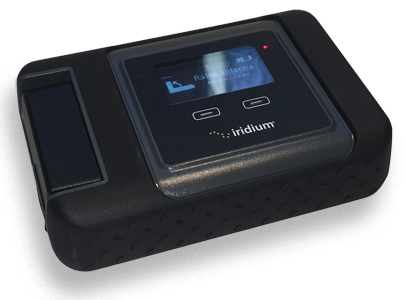 Overview
Our special ADLConect for Iridium GO license allows you to download ADL in flight weather using an Iridium GO device instead of our own ADL devices.
Please do not get confused. You do not have to order any of the items below if you plan on using an ADL device! The GO is a separate solution for bigger planes which can offset the higher annual fixed cost with the many hours they fly.
Available Features
You get all the usual features of the ADLConnect app like radar, strikes, infrared etc. But in comparison to the ADL devices the downloaded corridor is nearly twice as wide (close to 350NM).
The ADLConnect app will manage the Iridium GO satellite connection and firewall automatically. So all you do is request a download and the system will do the rest including redialing if a connection breaks etc.
Due to very efficient data compression you can expect to consume only one minute of airtime for a complete weather download.
Iridium GO vs ADL devices?
The Iridium GO has those unique features:
Make phone calls
Download a wider weather corridor
Unlimited data plans available for heavy use like airlines
The ADL devices in comparison feature:
Much lower running cost
Possibility of using short duration trip kits
Possibility for permanent installation
Interconnect with installed avionics
Superior aircraft tracking
The bottom line is that the best solution will really depend on your use case.
ForeFlight and SkyDemon integration
Weather data downloaded using the ADLConnect app over the Iridium Go is passed on to Foreflight, SkyDemon and other GDL90 compatible apps.
Pricing
The ADLConnect Iridium GO license costs
390 Euro + VAT
for 12 months. From our side there are no limitations on the number of weather downloads.
For pure information besides our license you are typically looking at those overall costs:
So to run the Iridium GO you look at about 663,- EUR + VAT to get the required hardware then 1101,- EUR + VAT every 12 months.
Ordering ADLConnect Iridium GO License